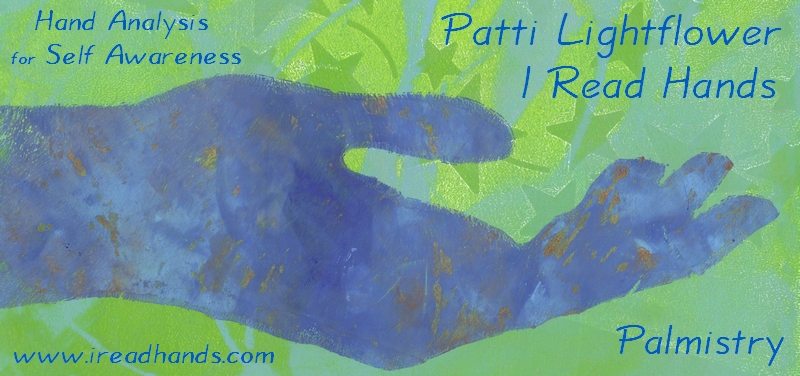 Patti Lightflower
Readings by Appointment
* * * Announcement * * *
Now accepting appointments at the Elemental Om in
Montgomery (July 2016)
Email or leave a voice mail to schedule.
Let me know what day and time works for you and I will try to make it happen.
Calendar Update Coming Soon!
Also available for Events and Gatherings

***
Sadly, the building in Lebanon where I have been doing readings has been sold.
The weekend of May 20th, 21st, and 22nd will be my last scheduled appointments there.
I am excited to announce that I will be scheduling appointments at the Montgomery Elemental Om Studio in the very near future.
If you have previously met me for a reading we can also arrange to meet at my home in Lebanon.
I have loved so much being able to work in downtown Lebanon these past three years! The neighborhood charm, the historical old building, the peaceful atmosphere built up by the wonderful yogis passing through will be so deeply missed. I will especially miss my lovely loft space with the sky light allowing the sunlight to make rainbows through my crystals.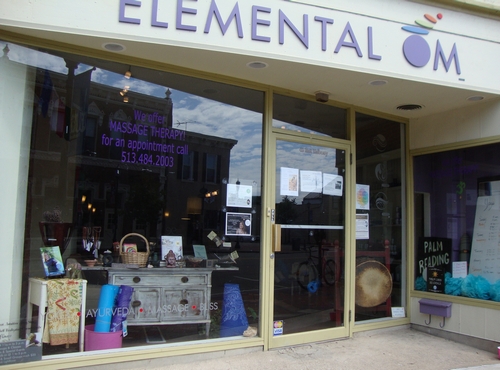 Come visit me in my private loft space in Lebanon, Ohio
at the
Elemental Om
46 East Mulberry Street
Lebanon, Ohio 45036

Available most afternoons by Appointment
lightflower@earthlink.net
513-317-1535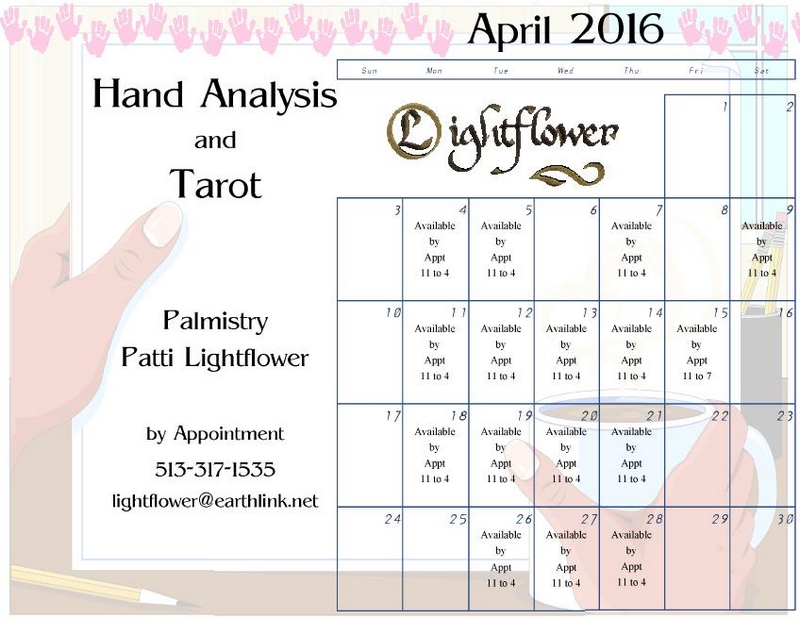 Inquire about other times and days not listed.
A Full Reading ranges from forty-five minutes to a little over an hour and includes Palmistry and Tarot
$90
Feel free to record the reading on your cell phone or other recording device.

Small Groups Welcome
$25 for about 15 minutes - Palmistry or Tarot - Minimum 4 People
Payment by Cash, Most Major Credit Cards and Personal Check Welcome!
Available for Events - Call or Email for Details
Click on the tab for Events for times and places I'll be at public events.

Would you like a reading from me but can't make it to my location?
I also read hands online.
* Click here for more information! *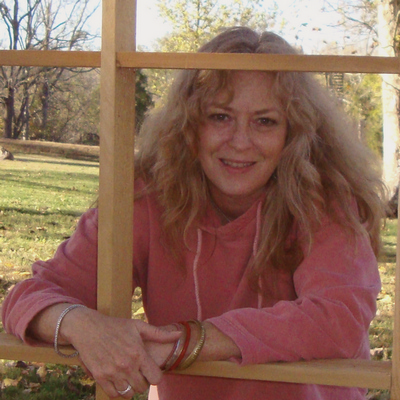 My Loft Space at Elemental Om Studios in Lebanon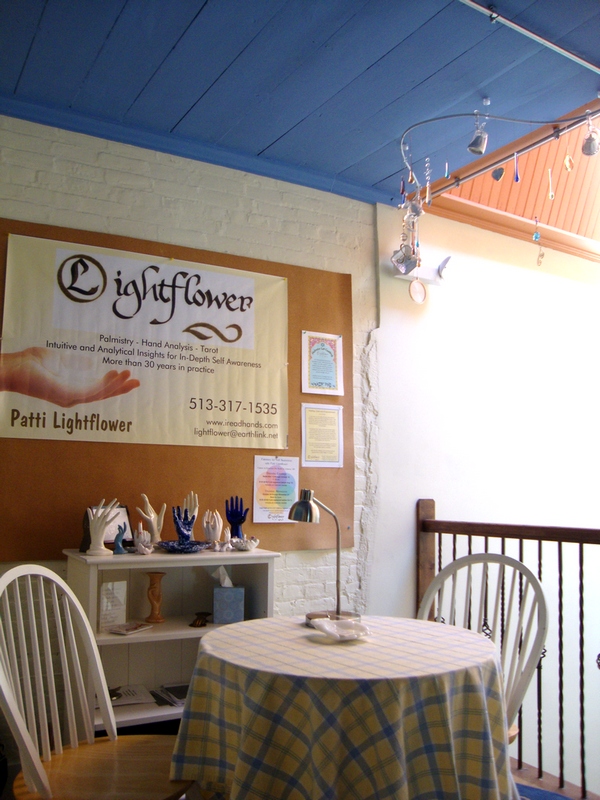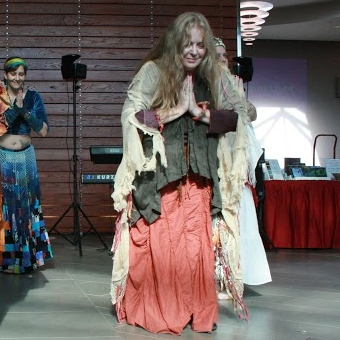 (Victory of Light - Dancing with Archetype Emergence Dancers - Nov 2015)
Copyright 2006-2016 ~ Patti Lightfower ~ All Rights Reserved ~ lightflower@earthlink.net