Palmistry Classes
2017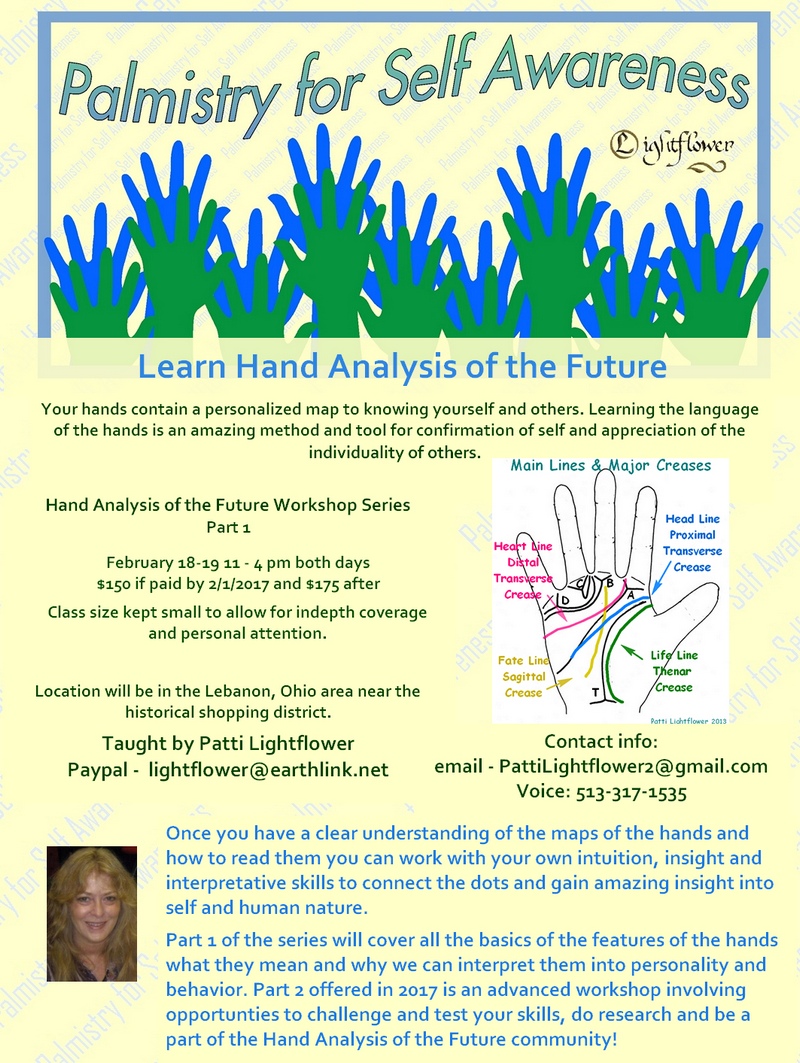 Learn How to Read Hands!
Class Plans for 2017!
2 Day Workshop
February 18 & 19, 2017
10 hours
$150 for early birds - $175 after 2/1

Space and time for personal attention allows for around 5 attendees
Option to Pay by PayPal Below
Choose the Early Bird Option ($150) if it's Available
Contact me for other payment options.

(I've added PayPal links here for convenience, my website isn't a marketing site, but I do think the PayPal links are safe as I set them up via PayPal's system. For an added sense of security, I would recommend going to www.paypal.com directly and using my id lightflower@earthlink.net to make a payment. Either way I will be sent a text message and an email announcement. Following receipt of this I will reply back to you that I've received it, as soon as possible.)
________________________________________

(if not enough reservations are made, those who registered will be notified by email or phone of cancelled or rescheduled class and your money will be refunded if you choose not to reschedule)
Thank you!